Ratcatcher
What I've been thinking about
2022-10-09 ✢ tchotchkes ✢ updates ✢ website ✢ links ✢ A/V ✢ music ✢ gallery
The longer I use this website, the more uses I find for it. Currently typing up a few after-action reports for the first three sessions of my new Mothership campaign. Meanwhile, here are a few things I've been looking at.
In other news
Reading: Julian, by Gore Vidal. First-person account of the Roman emperor who rejected Christianity and tried to re-instate paganism, already (in the book) a dying tradition. Good stuff.
(Re-) watching: The 1979

BBC

Tinker, Tailor, Soldier, Spy series starring Alec Guinness as George Smiley. Not exactly the kind of spy thriller you might expect; I've seen faster-paced glaciers and most of each episode consists of quiet conversations where Smiley peers ruefully through his glasses at men who don't bother to pretend they aren't lying. I love it. This grim, heavy feeling of weariness and gloom and alienation soaks through the whole thing. Alec Guinness is fantastic, of course.

The 2011 movie adaption is worth watching as well, although they have to cut out a lot of good stuff to make time.

Playing: Not Disco Elysium! Not enough room for the download on my old laptop. Maybe if I get a new one next year.
Updated pages
Lots of new things on the linkroll

Added two new sections: one on podcasts and one on online shops (mostly independent businesses who curate an interesting selection of stuff).
Audio/Video club
(see related article below)
What's good
"Emily's Illness: Diagnosis of a Song" by Phil Milstein.

"Emily's Illness", a forgotten 45 from late 1967 recorded by a 17-year-old non-singer named Nora Guthrie, is an overpowering musical force. In the three-minute span from its opening harpsichord down-note to its double-reverse coda, "Emily's Illness" expands to occupy all attention, saturating its environment to the extent that music and listener are ineluctably fused into one unit.

Now for something completely different: all the scripts for 2019 miniseries Chernobyl free to download. Still the best TV adaptation of H.P. Lovecraft I've seen.

Speaking of: Here's a 1975 pastiche/parody of HPL by Jorge Borges. Apparently Borges thought Lovecraft was a second-rate imitator of Edgar Allen Poe.

"Cooltholicism" at BDM's Notebook.

If I were to say what I think "Catholicism" represents, trend-wise, it would be something like this: the desire to see something ascendent that is aesthetically lush, intellectually rigorous, ambiguously reactionary, and which, above all, people can't get mad at you for.

Perfect Alignment by Dave Coggins over at The Contender. If you know me, you know this is exactly the kind of thing I'm always talking about: owning fewer clothes which last longer and you love more.
Gallery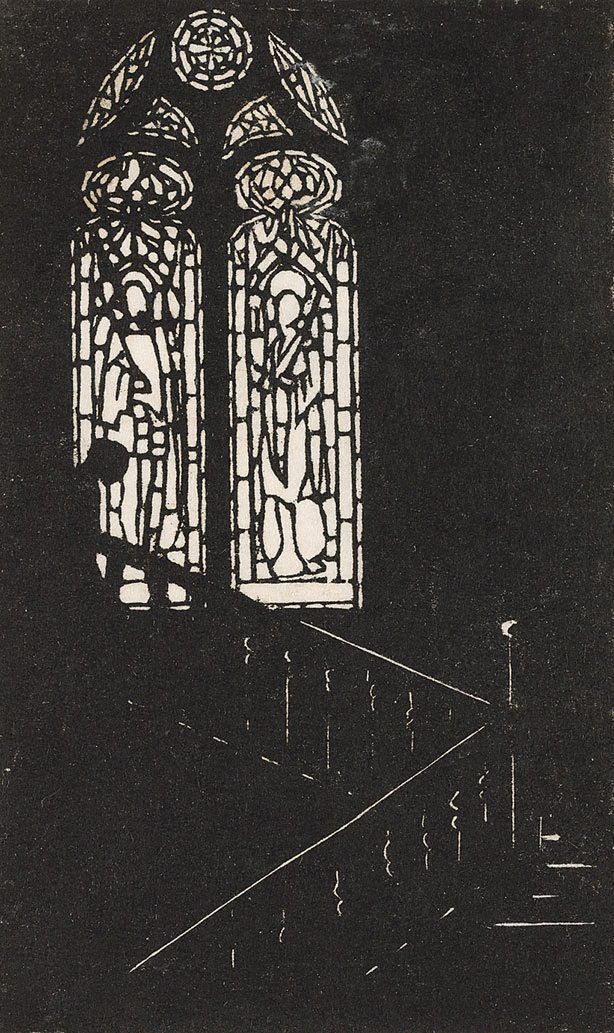 ---
Thanks for reading. That's all for now. If you want to be notified whenever I post on the site, follow the RSS feed or subscribe by e-mail: